Associate Partners
2023 Associate Partners
Organizations interested in becoming Associates are invited to apply by clicking here: 
Please reach out to Corina Dubon at cdubon@cacfs.org with any questions. 
We are also happy to offer Associates a 

menu of membership benefit add-on's

 they can access to further their business building opportunities. 
---
Associate Premier Partners
Der Manouel Insurance Group & Financial Services, Inc.
Der Manouel Insurance Group, a division of HUB International, was founded in 1983 and over the last 35 plus years, has become an industry leader in risk consulting and employee benefits solutions for nonprofit agencies that work with vulnerable youth and families. Our goal is to help Alliance member agencies fulfill their stated missions.
The eINSIGHT behavioral health data platform allows you to rapidly and accurately assess clients and demonstrate ROI for your mental health, substance abuse, and social services programs. School-based mental health programs, behavioral health service providers, drug and mental health courts, correctional facilities, and social service agencies get up and running in weeks with the flexibility they need to satisfy all stakeholders.
Nonstop Administration and Insurance Services, Inc. was founded in 2012 with a vision to provide reduced barriers in access to healthcare. Nonstop's core product, Nonstop Health, uses an innovative first-dollar approach to plan design that provides cost certainty and often savings for employers and reduces or eliminates upfront medical expenses for employees and their families without broker, carrier or provider changes.
Streamline Healthcare Solutions
Streamline Healthcare Solutions has been providing electronic health record (EHR) software solutions to behavioral health and human services organizations since 2003. Its SmartCare™ sets a new standard for Behavioral Health and Human Services EHRs. Developed specifically for this market, its enterprise, cloud-based, single-platform, and intelligent technology is unlike any other. It is an innovative solution that empowers Behavioral Health and Human Services organizations to achieve their mission of helping those in need.
---
Associates 
501(c) Agencies Trust currently works with 422 California agencies saving them time and money by managing their unemployment costs. Any 501c(3) agency may elect to opt out of the State Unemployment Insurance (SUI) program and continue to provide benefits to separated employees. Thousands of nonprofits nationwide have increased their bottom lines by exercising this option. To see if your agency will financially benefit, please contact us today for a Free Analysis. Phone: 800/631-2967. Email: trustmembership@501c.com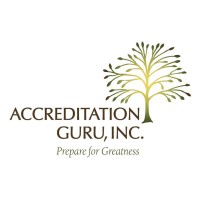 Accreditation Guru, Jennifer Flowers
Accreditation Guru, Inc (AG) is a nationally recognized consulting company which helps child welfare, behavioral health care, and human service providers Prepare for Greatness!™ by offering consulting services in the areas of accreditation, reaccreditation, board development, strategic planning, and risk assessment.  AG offers CACFS members a free 30-minute virtual consultation in the any of these areas.  To set up your free consultation with Peggy Lavin LCSW, Director of Behavioral Health, please click here.  We look forward to speaking with you!  Jennifer Flowers, Founder & CEO, Accreditation Guru, Inc.
Armanino LLP, CPA & Consulting
Armanino LLP is the largest independent accounting and business consulting firm based in California. We are a nationwide leader in serving nonprofit organizations which represents its largest industry niche. They provide 4 main areas of service—assurance/audit, tax, consulting and business management. Their offices are located in West and Downtown Los Angeles, Woodland Hills (2), El Segundo, San Jose, San Ramon and San Francisco as well as Portland, Chicago and Dallas. And coming to a city near you.
The Association of Community Human Services Agencies
The Associtation of Community Human Service Agencies (ACHSA) represents 88 nonprofit community agencies that provide a wide range of child welfare, mental health, and juvenile justice services for vulnerable individuals and families in Los Angeles County.
Augintel solves the case notes problem by bringing the benefits of natural language processing (NLP) to health and human services.  Augintel's NLP platform reads, analyzes, and presents the data in case notes – identifying risks, strengths, social determinants of health (SDOH), and social relationships buried in the narrative data. And Augintel allows you to search for specific information such as services or medications. By providing easy real time access to the data buried in case notes, Augintel simplifies case transfer and ramp up, makes court prep easier and improves family finding while giving leadership an agency-wide view of trends and insights in the narrative.
Beacon Health Options offers superior clinical mental health and substance use disorder management, a comprehensive employee assistance program, work/life support, specialty programs for autism and depression, and insightful analytics to improve the delivery of care. We offer access to a broad network of behavioral health providers and facilities, encompassing all levels of specialty mental health and addiction services so members can receive the right care at the right intensity and at the right time. Beacon has been a partner to the behavioral health system in California for more than two decades. Today, we serve approximately 5.5 million lives across 23 clients in 26 counties in California. Nearly three-quarters of those members are covered through eight Medi-Cal health plans or four County Mental Health Plans, meaning Beacon serves about one in three Medi-Cal members. 
The Behavioral Health Collaborative of Alameda County
The Behavioral Health Collaborative of Alameda County (the Collaborative) is an association of California nonprofits that provide behavioral health services to the county's most vulnerable children, youth, adults, and seniors. The purpose of the association is to provide leadership that ensures a comprehensive behavioral health system, which maximizes the well-being and life satisfaction of all Alameda County residents.
Binti builds software designed specifically for child welfare. Over 75 agencies across 12 states use Binti's platform to more effectively license foster families, match children with families, manage their cases, and more. Since launching their licensing Module for Child Welfare 3 years ago in California, they have grown incredibly quickly due to its positive, measurable results; in fact, on average agencies approve 60% more families per year after using Binti and approves families 20% faster. Social workers estimate Binti saves them 20-40% of their time. Binti's Licensing Module is like TurboTax to become a foster/adoptive and is also software for social workers to track background checks, training attendance, annual renewals, and complete their paperwork on their mobile phone while in the field. 
A proud member of the Baldwin Risk Partners family of firms, Burnham is a team of talented and dedicated consultants uniquely equipped to solve the biggest challenges facing your organization and its people. Our expert advisors craft custom solutions to address your needs in the areas of employee benefits, risk mitigation, and wealth management. With over 25 years, the innovative solutions and bottom-line results we've secured for our clients has earned us an unparalleled reputation for partner loyalty and longevity.
Mileage Reimbursement Software That Saves 25% On Mileage Costs! CompanyMileage is the most accurate mileage tracking solution on the market. Through point-to-point calculations, integration with major accounting platforms, and user-friendly mobile applications, CompanyMileage virtually eliminates issues created by traditional odometer readings. Through our partnership with The CA Alliance, you are eligible to receive a 5% discount when you become a CompanyMileage customer!
Founded in 2020, Eleos Health turns behavioral health conversations into documentation and intelligence that drives better care. Using proprietary, voice-based Natural Language Understanding (NLU) technology built by clinical experts to accurately interpret, analyze and document behavioral health conversations, Eleos reduces the operational burden on providers while unlocking objective insights into evidence-based care and the therapeutic alliance through augmented intelligence. Leadership teams can scale supervision and training while gaining unprecedented visibility into staff activity, caseloads and performance as well as population health. With Eleos CareOps Automation, behavioral health providers and health plans are setting a new standard for care.
Exym is a leader in Electronic Health Record (EHR) software for behavioral health agencies. We proudly serve over 90 agencies across California with our intuitive, robust EHR system. Thousands of clinicians use Exym's software to simplify their billing, documenting, and case management needs. Based in California, Exym is built to meet the unique needs and regulations of California's behavioral health community.
The Family Centered Treatment Foundation, Inc.
The Family Centered Treatment Foundation, Inc. (FCTF) achieves its mission through training, oversight, and implementation of the evidence-based family trauma treatment model, Family Centered Treatment®, to human services organizations around the country. Throughout more than 30 years of service to families, FCTF and the FCT network of providers have helped more than 40,000 families safely reunify or prevent out-of-home placement of youth by utilizing this provider-developed and family-driven model.
Gilmore & Associates, LLP is a committed team of professionals who possess exceptional technical qualifications.  The firm has substantial experience with not-for-profit clients that have government contracts for children's mental health services. We are located in the San Francisco Bay Area, but serve clients all over California.  Our services include:
performing single audits under Uniform Guidance and government auditing standards 

preparing federal and state exempt organization income tax returns

reviewing cost allocation systems, and

other general business consulting services 
We make sure that every client is served by the expertise of our whole firm.  We are hands-on, invested, involved and we care.  We will answer all of your questions, as they impact your auditing, accounting, tax and financial situations. We welcome you to contact us anytime, and please consider us for your next RFP for audit services and other accounting projects.
Harrington Group, founded by Joseph Harrington in 1994,  provides personal and quality service to nonprofit organizations.  Each of our Partners, Sean E. Cain, Tonetta L. Conner, Carlos Davis and Oswaldo Torres have more than 20 years of experience in the nonprofit sector.  Harrington Group is represented by a diverse group of professionals who understand that serving people is of the utmost importance.  This is why Harrington Group provides an environment where creative, people-oriented professionals can practice.
Heffernan Insurance
We provide comprehensive business insurance, personal insurance, employee benefits and financial services products to a wide range of businesses and individuals nationwide. With a commitment to people, we value a culture dedicated to serving our clients' needs in an effort to protect their valuable assets and assist in making smart decisions for their business or family.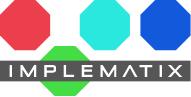 Implematix is committed to transforming the Human Services landscape by providing consulting services and education so that clients, care providers, organizations and communities may thrive. We do this by assisting government and private agencies to become agile in the ways in which they conceive, plan, execute and measure their innovation work in a rapidly changing world.
Insperity, a trusted advisor to America's best businesses since 1986, provides an array of human resource services and technology designed to help you minimize risk and maximize profitability in your business. Along with insight from our Business Performance Advisors, you'll receive the most comprehensive suite of HR products and services available in the marketplace. Through our premier Workforce Optimization® solution, we deliver administrative relief, better benefits, reduced liabilities and a systematic way to improve productivity. Insperity operates in more than 70 offices throughout the United States. Our business performance solutions support more than 100,000 businesses with over 2 million employees. 

InterWest is a leader among leading insurance firms. They offer unparalleled expertise in Commercial, Employee Benefits and Personal insurance coverages, as well as innovative value-added services from their Claims & Risk Control Specialists and Human Resource and Labor Law Consultants. Although they operate principally in California, they are licensed to write business in all 50 states and staffed to service customers with locations throughout the nation. 
Just Advocates is a nonprofit organization working to adjust and improve the family serving-systems charged with supporting the well-being of children and youth. We support children, caregivers, and families in navigating the child welfare, education, developmental services, behavioral health, and juvenile court systems and use lessons learned to advocate for policies friendly to children and families in California and across the country. Our vision is for resources and services to be readily accessible for every child and family.
We partner with the top insurance companies in the nation to customize insurance, risk management and employee benefits solutions for businesses of all sizes. As a broker, we're dedicated to saving you time and money by doing the heavy lifting to find the best coverage for your unique needs to protect what matters most.
M.D. Manouel Insurance Agency, Inc. has been committed to providing our clients with peace of mind since 1974.The agency provides a blend of experience and enthusiasm unequaled in the insurance industry. Their aggressive approach to finding the best insurance company for clients is their ultimate goal. An insurance agency must know, understand, and specialize in the needs of its various clients. Providing proper coverage at the right premium simply works for us and our valued clients.
Since 1945, Mutual of America has remained committed to offering plan sponsors, plan participants, and individuals carefully selected, quality products and services at a competitive price and the personal attention they need to help build and preserve assets for a financially secure future.
With almost over a decade worth of experience, the MVP Consulting group is the premiere provider of STRTP Consultation Services. Our service offerings include, but are not limited to: program development (Program Statement, Plan of Operations, and Mental Health Program Applications), staff training (residential and clinical), STRTP staffing (Head of Service, Psychiatrists, CEO, etc.), National Accreditation (Joint Commission and CARF), budget formation, and ongoing education/training. There is no other firm that offers STRTP formation services to the level and extent that MVP Consulting Group does. We have a proven track record and workflow process that is second-to-none.  
Nonprofits Insurance Alliance of California (NIAC)
Nonprofits Insurance Alliance of California (NIAC), is part of a group of 501(c)(3) nonprofit companies that provide a broad range of general liability insurance coverages to 501(c)(3) nonprofit organizations. NIAC has been writing in California for over 30 years and currently insures more than 10,000 nonprofits.
NonProfits' United is California's first member-owned self-insurance pool for nonprofit organizations. We provide quality, cost-effective services including stable and affordable insurance coverages, expert claims management, safety and loss control, on-site consultations, training, and personalized service. As a nonprofit, governed by our members, our resources are used to benefit our members.
Partnership Health Plan of California
Praxes is a behavioral health solutions company.  Our consulting services assist STRTP's and foster family agencies with program development, accreditation, Medi-Cal Specialty Mental Health Services, financial, and human resource operations.  Praxes' training provides on-site, live-streaming, and pre-recorded courses required for STRTP staff and foster family agencies.  We also are a State DSS approved vendor for administrator CEU's.  Our Shop is available to access these training courses. Apogee, our web-based treatment system, offers customized clinical decision-making tools for practitioners. 
We're not just an insurance broker. We're a team of experts who are passionate about being your partner and taking care of your people and your business. We do whatever it takes—from handling tiny details to creating bold new programs—to help you manage, protect and grow your company.
RPS Monument Insurance Services
RPS Monument Insurance Services is a full-service program administrator specializing in self-funded workers' compensation programs. Providing a wide array of services including program design, regulatory approval and compliance, niche-based safety and loss control, and aggressive claims management, Monument is committed to delivering self-insured group programs that bring members ongoing cost savings and added control. As California's leading self-insured workers' compensation group administrator, Monument has maintained 98 percent client retention since its founding over 10 years ago.
SageSurfer is an AI-powered cloud technology platform that seamlessly integrates providers, behavioral health members, and their personal support teams to deliver integrated collaborative care. Through our platform, the team can manage personalized care plans, providers can effectively coordinate and deliver proactive interventions, members can actively participate in their care. By Leveraging our platform providers have seen improvement in clinical interventions, reduction in service delivery costs, and higher reimbursements.
Together We Rise is a 501(c)3 non-profit organization comprised of motivated young adults and former foster youth. Our vision is to improve the lives of children in foster care, who often find themselves forgotten and neglected by the public. We collaborate with individuals, companies, and community partners to bring resources to foster youth and use service-learning activities to educate volunteers on issues surrounding the foster care system.
For over 60 years we at United Agencies have lived by these words.  We support you in the fulfillment of your organization's mission in more ways than just Insurance and Employee Benefits.  Through our Nonprofit Alliance Program we have donated over $2,100,000 to charities.
Founded by nonprofits for nonprofits, the Unemployment Services Trust (UST) provides 501(c)(3)s with a safe, cost-effective alternative to state unemployment insurance. UST helps members save millions annually through claims management, hearing representation, claim audits and simplified reporting. Join more than 2,000 nonprofits nationwide and request a Savings Evaluation.
---
Associate Professionals
Elizabeth Stanley-Salazar salazar.stanley@gmail.com
Larry Woodland, One 15 Consulting
Gadda Hendrix Consulting
Top Three Areas of Focus:
1.Organizational/program assessment & development
2.Executive/Senior leadership coaching & development
3.Compliance/quality management; Curriculum development & training
www.GaddaHendrixConsulting.org
James Freeman, Training Grounds
Top Three Areas of Focus:
1. Leadership Mentoring Program
2. Therapeutic Relationships in Trauma-Informed Care
3. Child and Youth Care Self Study Resources
Joe Costa strategicexecutiveresource.com justcalljoe651@gmail.com
Top Three Areas of Focus:
1. Executive support services
2. Public Speaker
3. Coaching
LMT & Associates, Inc. lynn@lmtconsulting.org
LMT & Associates, Inc. provides consultation and support services to non-profit and government entities throughout the Western United States.  Our principal consultant, Dr. Lynn Thull, brings more than 30 years of expertise in organizational leadership, policy, advocacy, and direct service.  We specialize in behavioral health, child welfare, education, and other health and human service sectors.
Robyn Harrod harrodrobyn@gmail.com, 213-590-8498
Top Three Areas of Focus:
1. Services include writing program statements, policies and procedures.
2. Supervision of clinical hours for interns
3. Assistance with accreditation
Steve Elson seelson@gmail.com
Top Three Areas of Focus:
1. Executive Coaching
2. Business Development
3. Strategic Plans in sync with community needs and market trends